BuildersMART Procurement Services:
BuildersMART offers end-to-end procurement services for various clients in India. Our services include procurement, contracts, purchases, transportation and enlistment of construction products, suppliers and contractors.
Our procurement solutions offer innovation, experience, and technical intelligence, which help many established and independent firms to develop their business online. We strongly believe that purchasing, sourcing and technology work under one roof can bring tremendous growth in the business and also drive better results with suppliers and bring satisfaction to the customers.
Procurement requires special knowledge of market trends, cost savings and identifying effective resources to get the work done. We possess experienced professionals in procurement, who knows how to negotiate effectively with the dealers to get you the best deals in lower costs. The Professionals that we possess have a better understanding of operational costs to offer you the high-quality materials within your budget.
We have been trusted by many builders and construction companies for their Procurement process and maintaining a good relationship with the suppliers or dealers. We provide superior quality materials, as we deal directly with the manufacturers or authorized distributors and maintain high ethical standards when it comes to quality, which has been the keystone to our valued relationship with customers.
For the customers, who are interested in doing their procurement process by themselves, we also provide the enlistment of sellers and dealers details for every brand in our business portal to make procurement easy to everyone.
Some of our esteemed customers who utilized our Procurement services as listed:
---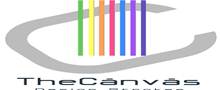 ---
We always aim to bring the change with our new ideas and offers effective services in procurement to bring transparency in pricing and maintain on-time payments to the clients. All these factors led us to achieve unrivalled success in our business and looking forward to more and more.
Posted By
Vani Paspula