Building finishes comprise of plastering, pointing, painting, varnishing, white and colour washing or distempering. These finishes fundamentally form a protective coating to the disclosed surface and thereby increase the life span of the materials. These finishes protect the building from adverse weather conditions and also add beauty to the building.
What is Plastering?
Plastering is the process of covering uneven and sharp surfaces of the multiple components of a building with a plastic material like mortar which is also known as plaster.
Objects of plastering are as follows:
To give a uniform and durable finished surface.
To qualify the external surfaces to combat the atmospheric influence particularly the penetration of water.
To ensure that dust and dirt cannot lodge on the internal surfaces and also to protect it from vermin.
To create a good surface for taking colours wash or paint.
Preparation of Surface for plastering
The durability of plastering depends on the background adhesion and can be good if it has enough strength and plain enough for a suitable application of plaster. Types of background for plastering are Solid background, Lathing and Boards and Slabs.
Solid background
Preparation of surface is of prime importance for the solid background. The following steps are undertaken:
The surface should be prepared first by cleaning the surface and roughing the mortar joints.
Background surface should be removed, and cavities and holes should be filled to obtain an even surface.
All the joints in the masonry are raked out for a depth of at least 12 mm. Dust and loose mortar should be wiped out of the raked joints.
The background surface is provided free from oily, greasy spots and efflorescence.

Rough sawn boards

should be preferred while plastering concrete surfaces.
In order to have a solid background, these should be the nature of the surface that to be presented.
Lath background
Laths are provided to form a foundation for the plaster work. Three coats of plaster are used for the lath background and of two types, metal laths and wooden laths.
Metal Laths: Among the available varieties in the market, plain expanded metal laths are the most commonly used one, which is prepared from sheets of mild steel. Metal laths are supported and fixed with 9 - 12 mm diameter steel rods or steel channels. They are fire resistant, and plastering is carried out on both sides.
Wooden laths: Strips of well-seasoned wood, which are usually 25 mm wide and 1 - 1.20 m long are used for wooden laths. The thicker strips are applied for ceilings wherever thinner strips are used for walls and partitions.
Board Background
The boards comprises of plain surface, which presents good results with two coats or even with a single coat of plaster. Proper care is needed for the soft type of boards, to make better adherence of the plaster.
External Finishes for Surfaces
The external walls are finished with proper additional material than mortar to attain certain factors like the desired appearance of the surface, cost, a degree of maintenance, etc. These are some external finishes that are discussed below:
1. Sand-faced Finish
This finish contains two coats. The first coat is carried out in cement mortar of proportion 1:4 that includes 1 part of cement and 4 parts of clean coarse and angular river sand by volume. The second coat is of 1:1 plaster and the thickness is 8 mm and sand used should be of uniform size. The surface should be kept well wetted at least for 15 days of completion.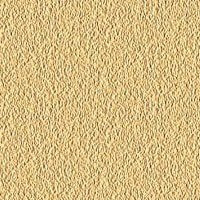 2. Pebble-dash Finish
This type of finish is also known as Dry-dash finish, which is of 12 mm thickness. Above this plaster, small pebbles or crushed stones of suitable sizes (10-20 mm) are cast and left exposed. The pebbles are sometimes lightly pressed into the mortar after throwing to gain a good amount of aesthetic determination.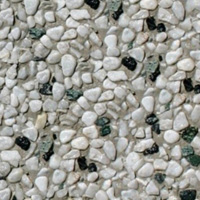 3. Rough-Cast Finish
This type is also called a Spatter-dash finish. This plaster is of proportion 1:3 with one part cement and three parts of coarse-grained sand by volume. The mortar is dashed against the surface by a large trowel and is roughly finished by the light movements of a wooden float.
4. Scrapped Finish
In this type of finish, the terminal coat of mortar is left to become firm for a few hours. This finish is a rough finish and is less liable to the cracks.
5. Smooth-Cast Finish
This finish is similar to Rough-Cast finish and provides a smooth surface due to the use of fine-grained sand.
6. Textured Finish
In this type, the final coat of plaster is made of ornamental patterns or textured surfaces like ribbed stucco or fan textures.
7. Depter Finish
This finish is also similar to Rough-Cast finish except when the coat is wet, pieces of gravel or flint are pressed with hand on the surface. We can have the desired patterns selecting materials of a different kind.
8. Machine Applied Finish
Machines are used to throw or spatter the material on the wall in a variety of ways to obtain a variety of finishes. The machine may be manually operated or mechanically operated.
Any external finish, should not require any maintenance over a long period, unless if it is painted with some colours. External finishes are required to protect the surfaces from rain penetration into the walls and also to avoid cracks on the walls.
Posted By
Vani Paspula