Standard shapes and sizes of steel
Steel is available in standard shapes and sizes only and they are:
Rolled steel sections
Rolled Steel sections are used in beams, trusses, and columns. The rolled steel sections are manufactured with standard thickness and lengths of legs of angles. The Bureau of Indian Standards (BIS) has specified the sizes and thickness.
I-sections

:
BIS has classified I-sections into Junior beams (ISJB), light beams (ISLB), medium beams (ISMB), wide-flanged beams (ISWB), and heavy beams (ISHB).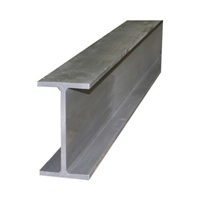 Channel Sections

:
These are classified into junior channels (ISJC), light channels (ISLC), and medium channels (ISMC).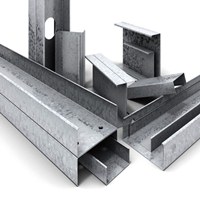 T-sections

:
These sections are classified as normal T-sections (ISNT), heavy-flanged T-sections (ISHT), light T-sections (ISLT), and junior T-sections (ISJT).
I, Land T-sections with different thicknesses, angles with equal or unequal legs, and different lengths of web and flanges are also available.
Bars:
They are different types of bars available in the market:
Round bars: Mild steel round bars of various diameters 5-200 mm are manufactured and are extensively used as reinforcements in RCC work.
Square bars: Square bars are available in various standard sizes ranging from 5-100mm and are used for making grills.
Ribbed bars: These bars are also known as high yield strength deformed bars which have ribs or projections on their surfaces to have a better bond with the concrete. They are available in diameters of 6-50 mm.
High-tensile bars: These bars contain 0.8 percent carbon and 0.6 percent manganese, which are used in pre-stressed concrete works and available in smaller diameters.
Thermo-mechanically treated (TMT) bars: These bars are manufactured by quenching of hot steel bars by spraying water and results in high strength at the surface with a core of mild steel. They have a higher yield strength, percentage elongation, and corrosion-resisting capacity. TMT Steel bars may be rolled with ribs to increase their bond strength.
Rolled steel tubes:
They are manufactured in various nominal bore diameters and in each size there are three classes, light, medium, and heavy. These tubes are used in appliances and gas pipes.
Flats:
These are sections with 3-40 mm thickness and 10-400 mm width. The length may be 6m and are extensively used in automotive, pipes and tubes.
Plates:
Plates are sections with thickness 5-63 mm and width 900-2500 mm and available in various standard lengths ranging from 2 m to 12.5 m. They are used for making water tanks.
Sheets:
These are thin plates with thickness 0.4-4.0 mm and width ranging from 600-1500 mm. These are used as roofing materials.
Corrugated sheets:
These sheets are formed by compression; normally they are galvanized and are used as roofing materials.
Expanded metal:
It is available in different shapes and sizes and is made by making machine cuts and drawing mild steel sheets.
Welded wire meshes:
They are made from medium-tensile steel wires and welded electrically by placing a series of wires at right angles. They are used in RCC floors and as screens in windows.
Posted By
Vani Paspula