Things you need to know before buying Granite?
WHAT IS GRANITE?
Granite is a beautiful natural stone, which is made up of feldspar, quartz, mica and other minerals. These stones are hard igneous rocks, which are formed underneath the earth from the slow crystallization of magma during volcanoes. We can find granite in many places which had volcano activity in the last million years.
Granites have been using for flooring in buildings from history has been started. The use of granites are intended to last for many years and widely used in building monuments, graveyards, commercial, industrial buildings and independent houses for different purposes like flooring, kitchen worktops, staircases, building blocks, tiles etc..
Usage of granite is less because of its high-price but mostly preferred for expensive projects due to its durability and long lasting quality.
Granite possesses hard substance properties which can bear a significant amount of weight on it and resistant to chemicals & all types of weather conditions, which makes an excellent choice to use for flooring in all types of works. In BuildersMART, we provide you with superior quality granite stones of all brands.
Types of Granite stones:
Marble Stones: These stones are formed when limestone is exposed to high temperatures. These types are used in building monuments, temples, palaces and nowadays in hotels and homes too.
Slab granites: These granites are costly because of its elegant looks and proper installation is required by trained professionals as they are not easy to embed in slabs because of its heavy weight.
Modular granites: For the traditional kitchen, we mostly use this type of granites and we need to take care to avoid a seamless appearance. These stones are cut-pieces of granite and are available in different sizes & shapes and are of mid-range prices.
Granite Tiles: These tiles have a very stylish appearance, which also creates a rich look and are available for lower costs.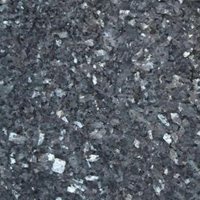 What are the best granite brands?
BuildersMART provides you with all types of granites from different manufacturers in a variety of colours and textures. We have popular brands like Imperial Stonex, Mahi Granites, and Vajra Granites.
Which brand should I buy?
Imperior Stonex:
It is a Hyderabad based a major Granite manufacturing company in India. They supply granites in the form of slabs for countertops, wall cladding, and flooring.
They produce products of different textures and colours- in granites available colours are Black, Coffee Brown, Galaxy, Maple Red, Jurassic Green, Moon White, River White, Sadarahalli Grey, Sapphire Blue, Steel Grey, Tan Brown and Vision White and in marbles available varieties are Bottochino, Brown Emperador, Green Onyx, Grey William, Nero Marquina, Olive Brown, Palissandro, Rosso Alicante, Statuario, Thunder Grey and White Onyx.
Mahi Granites
This Company is one of the largest exporting companies of Granites in India. They contain a huge variety of products from different countries available in different textures and colours.
Well- known products are Blue Pearl, Emerald Pearl, Baltic Brown, Tropic Brown, Brown Antique, and Blues in the Night and in colours like Tan Brown Classic, Giallo Arctic, River White, River Gold, Moon White, Black Forest, and many more varieties.
Vajra Granites
This Company is a part of Pioneer Group, which is maintaining its brand value from the past 6 decades in manufacturing, designing and exporting of high-quality granite. They manufacture products available in different types like slabs, marbles, countertops, and tiles.
We can find these in different colours like Kashmir White, Ubatuba, Madura Gold, Sapphire Brown, White Galaxy, Amba White, Ivory Brown, Ivory Fantasy, Lady's Dream, Butterfly Blue, and Tan Brown and in many other colours.
Where to buy them?
If you are looking to buy Granite stones online, then BuildersMART is the right place that you have come for.
Click here to Check the granite prices now
Why BuildersMART?
We offer quick services and deliveries on time.
-It is an easy and convenient way.
It is convenient to do online shopping compared to offline shopping. Here, you can browse whatever details you want, which is not possible in offline.
-It requires less time.
Buying online saves a lot of time; you can sit in one place and do all your work. BuildersMART provides all the information about the Granite stones and its brands & prices.
-Buy for reasonable costs.
The online prices can be compared easily with other websites. Compare your product price with other websites but it's not always possible, only some websites provide prices of Granites and BuildersMART is one of those.
Posted By
Vani Paspula