Timely Project Completion
Home Loan Process Availability
All Branded Materials Only
Elevation
Floor Plans
Structural Designs
Excavation
RCC Works
Brickwork
Plastering (Internal & External)
Doors
Windows
Plumbing
Electrical Works
Wall Putty
Painting (Internal & External)
Flooring (Marble/Tiles)
Bathroom Tiles
Hardware Fittings
Our Optional Packages
Cabinets
Modular Kitchen
Pop False Ceiling in Living
Dining & Bedroom
Lights & Fans
Air Conditioners in Bedrooms
Classic

1.49

Lakhs

per 100 sft of builtup area

Designs & Drawings

2D Floor Plan

3D Elevation

Structural Design

Structure

Steel - Sunvik, Meenakshi, Kamdhenu or equivalent

Aggregates - 20mm & 40mm

Blocks - Standard Solid Concrete blocks. 6 inch for Exterior Walls & 4 inch for Interior Walls

Cement - ACC, Birla of Grade - 43 & 53

M sand for Blockwork & Plastering

RCC Design Mix - M25

Dr.Fixit Waterproofing

Ceiling Height - 10 feet

Kitchen

Ceramic Wall Tiles, 2 feet above kitchen slab - Upto
40 per Sqft Main Sink Faucet - Jaquar / Parryware / Hindware upto 1500

Any Other Faucet & Accessories - ISI Marked

Kitchen Sink - Stainless Steel Single Sink worth 5000 Kitchen Granite 40 mm thick - Upto 100 per Sqft

Bathroom

Bathroom Ceramic Wall Tiles with 7 feet height - Upto 40 per Sqft Sanitary ware & CP Fittings - Upto 40000 till 1000 sqft of construction and prorata after. Company : Jaquar, Hindware, Parryware CPVC Pipe - Astral

Bathroom Accessories - EWC, Health Faucet, Wash Basin with accessories, 2 in 1 wall mixer, Overhead Shower.

Bathroom doors - Waterproof flush doors

Doors & Windows

Main Door - Indian Or African Teak door along with teak frame of 5 inch by 3 inch, worth 20000. Door Thickness around 38mm Internal Doors - Membrane doors / Flush Door with Laminates. Door Frames of Sal Wood 4 inch by 2.5 inch Windows - Aluminium Windows with glass shutters and mesh shutters

Painting

Interior Painting - JK Putty + Tractor Emulsion Exterior Painting - Asian Primer + Ace Exterior Emuslion Paint

Flooring

Living and Dining Flooring - Tiles or Granite of value upto 55 per sqft Rooms and Kitchen Flooring - Tiles or Granite or Wooden flooring upto 50 per sqft Balcony and Open Areas Flooring - Anti-skid tiles of value upto 40 per sqft Staircase Flooring - Sadarahalli Granite or Marble of value upto 70 per sqft Parking Tiles - Anti-skid tiles of value upto 40 per sqft

Electrical Works

Wires - Fireproof wires by Finolex

Switches & Sockets - Anchor Roma

Miscellaneous

Overhead Tank - Sintex Double Layered 1500 ltrs Underground Sump - 6000 litres Staircase Railing - MS Railing

Parapet wall of 3 feet height

Window Grills - Basic MS Grills with Enamel Paint at
110 per sqft

Optional Packages

Deluxe

1.99

Lakhs

per 100 sft of builtup area

Designs & Drawings

2D Floor Plan

3D Elevation

Structural Design

Electrical Drawings

Structure

Steel - JSW steel

Aggregates - 20mm & 40mm

Blocks - Standard Solid Concrete blocks. 6 inch for Exterior Walls & 4 inch for Interior Walls

Cement - ACC, Birla of Grade - 43 & 53

M sand for Blockwork & Plastering

RCC Design Mix - M25

Dr.Fixit Waterproofing

Ceiling Height - 10 feet

Kitchen

Ceramic Wall Tiles, 2 feet above kitchen slab - Upto
60 per Sqft Main Sink Faucet - Jaquar / Parryware / Hindware upto 3000

Any Other Faucet & Accessories - Basic Jaquar / Parryware / Hindware Fitting

Kitchen Sink - Stainless Steel Single Sink or Granite finish worth 7000/- (Futura , Carysil) Kitchen Granite 40 mm thick - Upto 140 per Sqft

Bathroom

Bathroom Ceramic Wall Tiles with 7 feet height - Upto 55 per Sqft Sanitary ware & CP Fittings - Upto 60000 till 1000 sqft of construction and prorata after. Company : Kohler, Jaquar, Hindware, Parryware CPVC Pipe - Ashirwad / Supreme

Bathroom Accessories - EWC, Health Faucet, Wash Basin with accessories, 2 in 1 wall mixer, Overhead Shower.

Mirror, Soap Dish, Towel Rail - Worth 5000 till 1000 ft of construction and prorata after.

Bathroom doors - Waterproof flush doors

Doors & Windows

Main Door - Burma Teak Door along with teak frame of 5inch by 3.5 inch, worth 35000. Door Thickness around 38mm Internal Doors - Hardwood Panelled Door. Door Frames of Sal Wood 4 inch by 3 inch Windows - Sal wood/UPVC Windows with glass and mesh shutters

Painting

Interior Painting - JK Putty + Apcolite Premium Emulsion Exterior Painting - Asian Primer + Apex Exterior Emulsion Paint

Flooring

Living and Dining Flooring - Tiles or Granite or Marble of value upto 100 per sqft Rooms and Kitchen Flooring - Tiles or Granite or Wooden flooring upto 80 per sqft Balcony and Open Areas Flooring - Anti-skid tiles of value upto 60 per sqft Staircase Flooring - Sadarahalli Granite or Marble of value upto 80 per sqft Parking Tiles - Anti-skid tiles of value upto 50 per sqft

Electrical Works

Wires - Fireproof wires by Finolex

Switches & Sockets - Anchor Roma

Miscellaneous

Overhead Tank - Sintex Triple Layered 1500 ltrs Underground Sump - 7000 litres Staircase Railing - MS Railings with sal wood hand rail

Parapet wall of 3 feet height

Window Grills - Basic MS Grills with Enamel Paint at 110 per sqft

Optional Packages

Cabinets

Modular Kitchen

Pop False Ceiling in Living Dining & Bedroom Lights & Fans

Luxury

2.49

Lakhs

per 100 sft of builtup area

Designs & Drawings

2D Floor Plan

3D Elevation

Structural Design

Electrical Drawings Plumbing Drawings Furniture Plan

Structure

Steel - JSW steel

Aggregates - 20mm & 40mm

Blocks - Standard Solid Concrete blocks. 6 inch for Exterior Walls & 4 inch for Interior Walls

Cement - ACC, Birla of Grade - 43 & 53

M sand for Blockwork & Plastering

RCC Design Mix - M25

Dr.Fixit Waterproofing

Ceiling Height - 10 feet

Kitchen

Ceramic Wall Tiles, 2 feet above kitchen slab - Upto
80 per Sqft Main Sink Faucet - Jaquar / Parryware / Hindware upto 3500

Any Other Faucet & Accessories - Basic Jaquar / Parryware / Hindware Fitting

Kitchen Sink - Stainless Steel Single Sink or Granite finish worth 8000/- (Futura , Carysil) Kitchen Granite 40 mm thick - Upto 160 per Sqft

Bathroom

Bathroom Ceramic Wall Tiles with 7 feet height - Upto 75 per Sqft Sanitary ware & CP Fittings - Upto 80000 till 1000 sqft of construction and prorata after. Company : Kohler, Jaquar, Hindware, Parryware CPVC Pipe - Ashirwad / Supreme

Bathroom Accessories - EWC, Health Faucet, Wash Basin with accessories, 2 in 1 wall mixer, Overhead Shower.

Mirror, Soap Dish, Towel Rail - Worth 9000 till 1000 ft of construction and prorata after.

Bathroom doors - Waterproof flush doors

Doors & Windows

Main Door - Burma Teak Door with along teak frame of 5inch by 3.5 inch, worth 50000. Door Thickness around 38mm Internal Doors - Hardwood Panelled Door. Door Frames of Sal Wood 4 inch by 3 inch Windows - Sal wood/UPVC Windows with glass and mesh shutters Pooja Room Door - Burma Teak along with teak frame of 5inch by 2.5 inch, worth 25000

Painting

Interior Painting - JK Putty + Apcolite Premium Royale Emulsion Exterior Painting - Asian Primer + Apex Ultima Exterior Emulsion Paint

Flooring

Living and Dining Flooring - Tiles or Granite or Marble of value upto 160 per sqft Rooms and Kitchen Flooring - Tiles or Granite or Wooden flooring upto 140 per sqft Balcony and Open Areas Flooring - Anti-skid tiles of value upto 70 per sqft Staircase Flooring - Sadarahalli Granite or Marble of value upto 140 per sqft Parking Tiles - Anti-skid tiles of value upto 65 per
sqft

Electrical Works

Wires - Fireproof wires by Finolex

Switches & Sockets - GM Modular / Legrand

Miscellaneous

Overhead Tank - Sintex Triple Layered 2000 ltrs Underground Sump - 8000 litres Staircase Railing - SS (Stainless Steel) Railing

Parapet wall of 3 feet height

Window Grills - Windows MS Grills with Enamel Paint as per client requirement at 130 persqft Elevation Extras of 30000

Optional Packages

Cabinets

Modular Kitchen

Pop False Ceiling in Living Dining & Bedroom Lights & Fans Air Conditioners in Bedrooms
* Conditions Apply
How it Works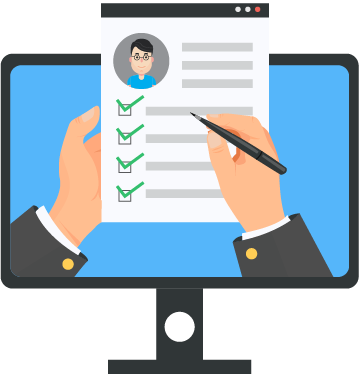 1. Request For Construction/Renovation
Customer decides to construct a house (or renovate). He raise a service request from the BuildersMART app / website. He has heard that BuildersMART can get it done with no headaches !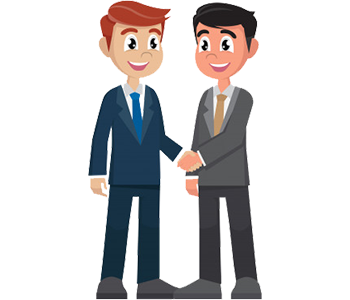 2. BuildersMART Expert visits customer
Our expert visits customer, take all the requirements and submit quotations along with exhaustive specifications.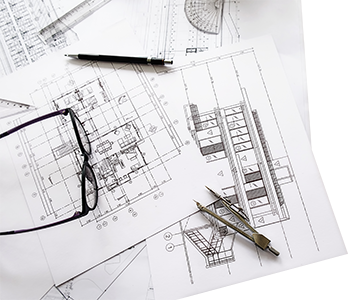 3. BuildersMART Team and Professional works on design
BuildersMART Team and allotted professional works on design and provides customer with two iterations of design / floor plan free of cost.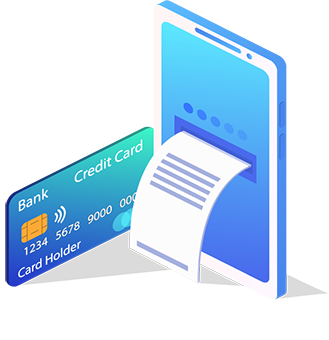 4. Customer pays 5% of the estimated project cost
Customer pays 5% of the estimated project cost as the Booking Amount.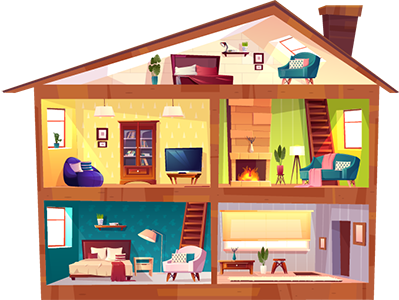 5. Professional works on exhaustive designs. Work execution starts
BuildersMART Professional will provides exhaustive drawings and designs to customer till customer says - 'Wow ! Thats superb !'. Designs include 3D designs, Structural Designs, Electrical Designs, Woodwork Designs etc. Work Execution starts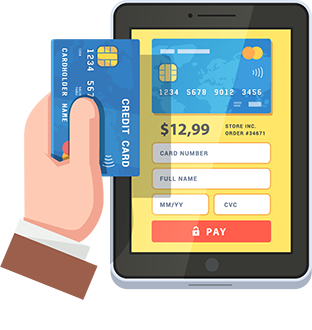 6. Customer Safe Money Transfer
A project is typically divided into multiple milestones or stages.
To ensure ABSOLUTE TRUST to the system, BuildersMART act as an escrow account. This means, customer transfers the amount of each stage to BuildersMART. Only on successful completion of a stage, amount is transferred to the contractor.
This ensures that customer's money is safe and they have a most relaxed experience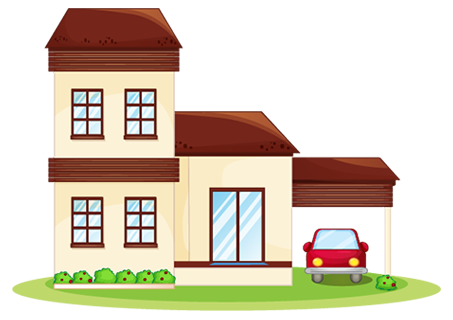 7. BuildersMART Tracks Your Project
Once the projects kicks-off, BuildersMART start tracking customer's project through its software and processes. Our personnel and software keeps an eye on project and ensures timely delivery by constant interaction with contractor and customer.
If PMC opted, our engineer visit the site and ensures that specifications, work schedule, quality etc. are adhered with.
BuildersMART Build and Track Just Like You Do !