CEMENT
Cement plays a crucial role in the construction process. So, before you buy it, you need to know about the Types of cement Grades. Because it is the quality of cement that decides the strength of your structure.
BuildersMART makes it easy for you because here you can find Types & Grades of cement along with the changing day-to-day prices.
Types of Cement Grades:
The grade indicates the strength of cement. Strength is generally measured as compressive strength. Before buying the cement, you should check the grades because it highly affects the strength of your structure. These are the types & grades available in the Market.
OPC Grade Cement-
OPC means Ordinary Portland Cement is a fully automated and dry manufacturing process. It is available in two different grades-OPC-43 & OPC-53.
OPC-43: This type of cement is used for plain concrete work and plastering works.
OPC-53: This type of cement is used for the structural purposes as in reinforced cement concrete.
PPC Grade Cement-
PPC means Portland Pozzolana Cement is a fully automated and dry manufacturing process and also contains gypsum and pozzolanic materials. This cement is used for all types of constructions especially for dams & bridges where strong resistivity is required. It also offers the best surface finish.
PSC Grade Cement-
PSC means Portland Slag Cement is manufactured by inter-grinding in Portland cement clinker. This cement has replaced partially Ordinary Portland Cement and has many environmental and economic benefits.
Super Grade Cement-
Super grade cement contains high strength. This type of cement uses advanced techniques and manufactured by limited companies like Ultratech, Ramco cement.
Know more about types of cement and their uses
What are the best brands in cement?
Nowadays, brand value plays an important role before buying a product. Here in BuildersMART, you can find the top brands which are ruling the market in this industry for a long time. Top well-known brands in Hyderabad are Ultratech, Bharathi, Birla-A1, Zuari, Coromandel king, Maha, Penna, Chettinad, Priya, and Deccan Cements. These are the companies which are maintaining a reasonable market value for decades.
Which brand should I prefer in cement?
These are the top brands available in Hyderabad, India.
Ultratech Cement:
It is one of India's largest cement manufacturing companies. It manufactures grey cement, ready-mix concrete (RMC) and white cement. It is a well-known and most trusted brand in India for its high-quality assurance. Cement is available only in Super grade in Hyderabad. Previously, it used to be available in OPC & PPC grades also. This cement is costly and best compared to other cement.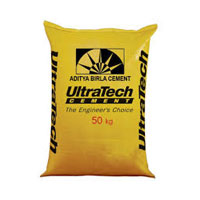 Ultratech Super Cement Price Today.
Bharathi Cement:
It is a collaboration of Vicat group, France. This company's primary marketing is in Telangana & Andhra Pradesh states. It produces Superior quality cement which has set new business trends in India. Cement is available in both OPC and PPC grades...
Birla-A1 Cement:
It is the corollary to the success of Orient Gold 53 Grade Cement. Birla-A1 Premium cement is available in PPC grade only. This company has a good market in south-west regions and produces higher strength quality cement which has better resistance and a smoother finish.This company has recently introduced StrongCrete, which is a newly designed cement for strong foundations, beams, columns, slabs and having a faster setting time compared to other types of cement.

Birla-A1 StrongCrete Price Today.
Zuari Cement:
This Company is a part of the Heidelberg cement group, Germany, a global construction material major in aggregates, cement, and ready-mixed concrete worldwide. This makes Zuari Cement a well-known brand in South India and some parts of north India as well. Cement is available in both OPC & PPC grades...
Coromandel King Cement:
This brand is from the house of Indian cement. It assures strength and durability of cement and provides excellent value for money. Cement is known as the favorite brand of Engineers & Architects. It is available in both OPC & PPC grades...
Coromandel King Cement Price Today.
Maha Cement:
My Home Industries pvt.ltd is a leading company in manufacturing cement which is headquartered at Hyderabad, India. This company also deals in international markets like Sri Lanka, Bangladesh. This is because of the reputation it gained in the market because of its high quality, high strength, and lesser permeability. Cement is available in different types in the market but in Hyderabad only three categories- PPC, OPC and PSC grades...
Penna Cement:
This Company is one of the trusted cement companies in Hyderabad, India over the last two decades. It has the market in Southern and Western India. Cement is available in OPC and PPC grades and provides excellent quality for reasonable costs...
Chettinad Cement:
This is a Tamil Nadu based company which has spread its market in other states all over India. Cement is available in two types- PPC & OPC grades...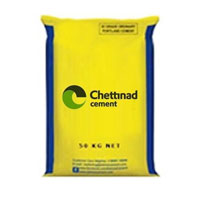 Priya Cement:
The Priya cement brand is produced and marketed by Rain Industries Ltd. This brand is well-known in Telangana & Andhra Pradesh states. Cement is available as Priya Premium which is used like PPC cement...
Deccan Cement:
It is a well-known brand in South India. This brand maintains a good quality among customers, and we can buy this cement for affordable prices. Cement is available in both PPC & OPC grades.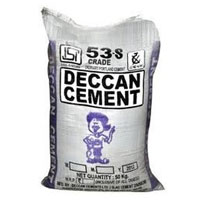 Check the prices of other

cement brands

available in BuildersMART
What is New?
Here, In BuildersMART you can find all varieties of brands which are available in the market and their different categories. You can do your work with ease without much effort and know all the details that you are searching for in a less span of time.
You can see the price trends for the daily updated category like cement, if the price goes up then there would be the red up arrow and if the price has decreased from last day price then down green arrow.
Where to Buy Them?
If you are looking to buy cement online, then BuildersMART is the right place that you have come for.
Why BuildersMART?
Here you can find the updated prices of the product, where you cannot see that information on other websites. We also offer quick services and deliveries on time.
-It is a comfortable and convenient way.
It is convenient to do online shopping compared to offline shopping. Here, you can browse whatever details you want, which is not possible offline.
-It requires less time.
Buying online saves a lot of time; you can sit in one place and do all your work. BuildersMART provides all the information about the cement and its brands & prices.
-Buy for reasonable costs.
The online prices can be compared easily with other websites. Compare your product price with other websites but it's not always possible, only some websites provide prices of cement and BuildersMART is one of those.
Posted By
Vani Paspula