ELECTRICAL APPLIANCES:
To make any building or complex to look more beautiful, lightning is very important. So, before buying electrical, you should be careful enough to select them, they should provide you with better insulation and should avoid short-circuiting.
Before selecting switches and sockets, you make sure that they should grab the attention of people with their style and appearance. All the latest models of different brands are available in BuildersMART, which makes your work simpler and faster.
Types of Electricals:
There are different types of electrical-like wires, cables, modular switches, sockets, metal boxes, switchgear, and others.
Electrical Wires:
According to the load requirement, we should use different types of wires to avoid short-circuiting. There are different types in wires – 1 sqm S/C, 1.5 sqm S/C, 2 sqm S/C, 2.5 sqm S/C, 4 sqm S/C, 6 sqm S/C and 10 sqm S/C. These types are generally used in house wiring depends on the load connected.
Electrical Cables:
For connection of electrical appliances like computers, TV's, AC's, refrigerators etc..., we use cables. Cables are nothing but the assembly of wires bundled into one. Types of cables are EHV cables, HT cables, LT cables, Control cables, Instrumentation cables, etc...
Electrical Switches:
We use switches to turn on or turn off the power supply. Generally used switches in house wiring are a type of toggle switches, they are available in different styles and sizes.

Electrical Sockets:
For the continuous power supply, the electrical equipment should be connected to the sockets. There are different types in sockets – Hex sockets, Impact sockets, Spark plug sockets, Socket Bits, Universal Joints, and Sources.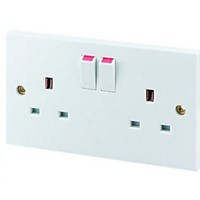 Electrical Switchgear:
They include double breakers, miniature circuit breakers, residual circuit breakers etc..., and are used to prevent electrical equipment damage.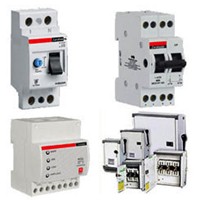 What are the best brands?
BuildersMART provides you with all kinds of electrical of different types in different brands like Finolex, Havells, Philips, Polycab, L&T, Legrand, Marcos, GM, Gold Medal, Anchor and many more.
Which brand should I buy?
The topmost brands available in Hyderabad are:
In electrical, this is the largest leading manufacturing company in India. Finolex manufactures a wide variety of wires & cables and also manufactures different electrical accessories like lights, switches, fans, switch gears etc...
It is a leading Fast Moving Electrical Goods company and manufactures different types of products like cables & wires, circuit breakers, modular switches, motors, fans, home appliances, air conditioners, electric water heaters, CFL bulbs, luminaries for domestic, commercial and industrial purposes.
Philips:
This is a holding company of Royal Philips, Netherlands. Philips manufactures various products like home appliances, electronic appliances, and electrical products like fixtures, led lights and so on.
This Company is an Indian based company which is maintaining a good reputation among consumers from last three decades. Started as a small company in Vijayawada, Andhra Pradesh and slowly spread the business all over India. Gold Medal brand is available in modular switches, sockets, dimmers, regulators, drape controllers, doorbells, switchgear, wires, cables, and luminaries.
This brand is related to Panasonic cooperation, which is a well-known brand in India. Anchor Roma switches are really famous and always trending in the market. Anchor electricals are of different categories- Switches, sockets, led bulbs, indoor lights, wires, cables, conduit pipes.
This Company is one of the leading manufactures in electrical products for over four decades and specialized in products like modular devices, bus bars, capacitors, distribution boards, enclosures, switches, sockets, dimmers, controllers, sensors, LeGrand kits, and others.
It is a multinational company which has introduced a whole new variety of products like new generation switches, Wi-Fi home automation, Bluetooth music players, LED lighting and much more.
It is one of the fastest growing companies in India and well known for its quality and good relation with users. This brand has a good market in wires and cables compared to other brands. Similar products in this brand are switches, sockets, controllers, fans, conduit pipes, MCB's, etc...
What is new?
Buy all types of electrical products in BuildersMART, choose, select and buy, it's that simple.
Where to buy them?
If you are looking to buy electrical products online, then BuildersMART is the right place that you have come for.
Why BuildersMART?
We offer quick services and deliveries on time
-It is an easy and convenient way.
It is convenient to do online shopping compared to offline shopping. Here, you can browse whatever details you want, which is not possible in offline.
-It requires less time.
Buying online saves a lot of time; you can sit in one place and do all your work. BuildersMART provides all the information about the wires, cables, switches, sockets, dimmers, metal boxes, MCB's and its brands & prices.
-Buy for reasonable costs.
The online prices can be compared easily with other websites. Compare your product price with other websites but it's not always possible, only some websites provide prices of cement and BuildersMART is one of those.
Posted By
Vani Paspula